Dear Guest!
A warm welcome to our Eastern Poland website and we thank you in advance for your interest in our company.
In Poland we say that a guest is a gift from God. Tour operator Estern Poland applies this principle to its customers. We meet them as honoured guests and say goodbye as to our friends. Experience gathered since the foundation of the company in 2003 helps us create conditions for a pleasant stay for our guests. All our employees have many years of experience in the tourism.
We proudly offer some of the best tours in Poland, Lithuania, Latvia and Belarus.
Eastern Poland is part of a larger team. Our other websites:
Tou operator for exotic destination: krzysztofmatys.pl
Tour operator in Lithuania: litwa-wycieczki.pl
Our hotel in Suwalki: hotelloft.pl
---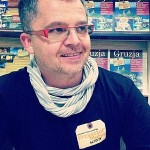 The head of all the touristic activities is Krzysztof Matys, popular Polish traveler. He was born and still lives in Bialystok – the capital of Podlasie. Without changes, for 40 years his passion is eastern part of Poland. Here you can see his popular blog about travels: http://krzysztofmatys.blog.onet.pl/
---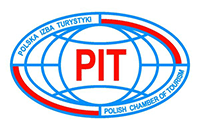 We are a member of Polish Chamber of Tourism – the biggest organization founded by the tourism industry and operating all over the country.
We are a registered tourism operator by the Office of Podlaskie Voivode in Bialystok and Ministry of Sport and Turism of the Republic of Poland.
We also posses Tourist Organiser Insurance SIGNAL IDUNA No. M 202728.
---
There's a short video with quick trip summary of one of our trips with Chineese tourists:
---